Motor Vehicle Accident Recovery In Vancouver, WA
When involved in a motor vehicle accident, trauma to the hands can occur due to various factors such as gripping the steering wheel, bracing against the interior of the car, or making contact with the airbags or windshield upon impact.
The force exerted during a collision can lead to a range of hand and wrist injuries, including bone fractures, nerve damage, tendon tears, and ruptures. These injuries can significantly impact hand functionality and overall well-being. It is crucial to seek immediate medical attention and consult with a hand specialist to assess and address any potential damage caused by the accident.
Comprehensive Treatment for Post-Accident Injuries
We understand the unique challenges that can arise from motor vehicle accidents. Our team of dedicated professionals is experienced in diagnosing and treating a wide variety of injuries that affect the elbow, wrist, and hand. From fractures and sprains to nerve damage and soft tissue injuries, we provide comprehensive therapy to promote optimal healing, restore function, and alleviate pain.
At Gabbert Clinic, our experienced hand specialists are well-equipped to diagnose and treat a variety of hand and wrist injuries resulting from motor vehicle accidents. With a thorough evaluation, we can determine the extent of your injuries and develop a personalized treatment plan to facilitate your recovery.
Accepting PIP/MedPay and Health Insurance
We prioritize making the recovery process as convenient as possible for our patients. To accommodate this, we accept Personal Injury Protection (PIP) and MedPay insurance claims. Our goal is to streamline the billing process, allowing patients to focus on their rehabilitation without the added burden of navigating insurance paperwork. Additionally, we are also equipped to charge your health insurance directly, making it easier for you to access the care you need.
Tailored Treatment Plans
We believe in the power of personalized care. Our certified hand therapists work closely with each patient to develop tailored treatment plans that address their unique injuries and rehabilitation goals. We take into consideration factors such as the extent of the injury, functional limitations, and individual circumstances to design a comprehensive program that optimizes the healing process and enhances long-term outcomes.
Our motor vehicle accident therapy integrates various modalities and techniques to facilitate comprehensive rehabilitation. Our certified hand therapists utilize a multi-dimensional approach that may include manual therapy, therapeutic exercises, range of motion exercises, pain management techniques, and functional training. By combining these interventions, we aim to restore optimal function and improve the quality of life for our patients.
Expert Guidance and Support
Navigating the recovery process after an accident can be overwhelming. Our certified hand therapists are compassionate guides throughout your rehabilitation journey. They provide expert guidance, closely monitor your progress, and make necessary adjustments to your treatment plan to ensure you achieve the best possible outcomes. We are committed to supporting you every step of the way.
Our ultimate goal is to help you regain independence and improve your quality of life following a motor vehicle accident. By providing specialized therapy for elbow, wrist, and hand injuries, we strive to facilitate your recovery, reduce pain and discomfort, restore range of motion, and enhance your overall function. Our comprehensive approach to motor vehicle accident therapy is designed to empower you to reclaim your life and confidently resume your daily activities.
If you have experienced injuries to your elbow, wrist, or hand as a result of a car accident, contact Gabbert Clinic today. Our hand therapists are ready to provide the expert care you need to recover and regain control of your life. Let us guide you towards a successful rehabilitation journey.
Collaborative Approach with Healthcare Providers
We understand the importance of a collaborative approach in achieving optimal outcomes for our patients. As part of our motor vehicle accident therapy program, we work closely with other healthcare providers involved in your care, such as orthopedic surgeons, pain management specialists, and primary care physicians. By maintaining open lines of communication and sharing valuable insights, we ensure a comprehensive and cohesive treatment plan tailored to your specific needs.
Holistic Well-being Support
At Gabbert Clinic, we recognize the importance of addressing the holistic needs of our patients. In addition to our specialized therapy services, we provide a supportive and compassionate environment that promotes overall well-being. Our team is dedicated to helping you navigate the emotional challenges that may arise from the accident, ensuring that you receive the comprehensive care you deserve.
We understand that your time is valuable, which is why we strive to provide convenient appointment scheduling options. Our clinic offers flexible hours, including early morning and evening appointments, to accommodate your busy schedule. We prioritize minimizing wait times and ensuring that you can access the therapy you need without unnecessary delays. Your convenience and comfort are our top priorities throughout your motor vehicle accident therapy journey.
Commitment to Excellence and Patient Satisfaction
We are driven by a commitment to excellence in everything we do. Our certified hand therapists maintain the highest standards of professionalism, continuing education, and clinical expertise to deliver exceptional care. We measure our success by the satisfaction and positive outcomes of our patients. Your well-being and recovery are at the forefront of our practice, and we go above and beyond to exceed your expectations.
Get the Help You Deserve
Don't let a motor vehicle accident-related hand injury hinder your daily activities any longer. Contact us to schedule a consultation with our hand specialists, and let us guide you on the path to recovery. With our expertise and personalized care, you can regain strength, mobility, and confidence in your hands once again.
Request An Appointment
Please fill out this form and
we will contact you about scheduling.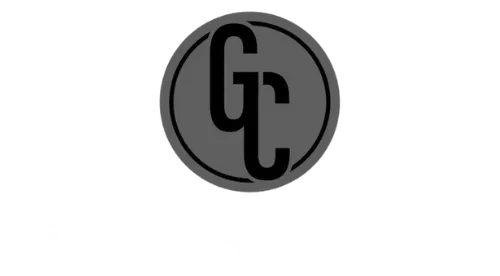 Diane B

 "Amy is wonderful to work with. She is highly intelligent and knowledgeable. I highly recommend her."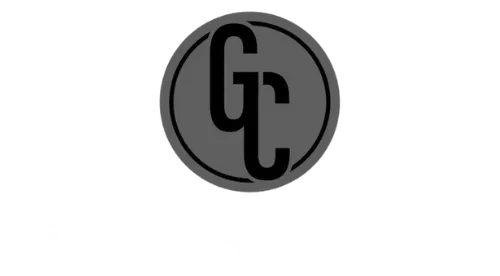 Kolya L

"I recommend this clinic to everyone, Amy, thank you very much"