Amy Gabbert
OTR/L, CHT
Occupational Therapist and Certified Hand Therapist
I grew up in Dallas, Texas. Graduated with a Bachelor's degree from Baylor University in 2005 and Masters of Occupational Therapy from Texas Woman's University in 2011. I began my career in pediatric hand therapy at the Scottish Rite Hospital for Children before transitioning to adult hand therapy. After working in adult hand therapy for a couple of years, I sat for the CHT board certification which I obtained in 2019.
I believe that healthcare should first and foremost be about helping people rather than making huge profits. I always knew growing up that I wanted to help people in my career. I also value my family and spending as much time with them as I can.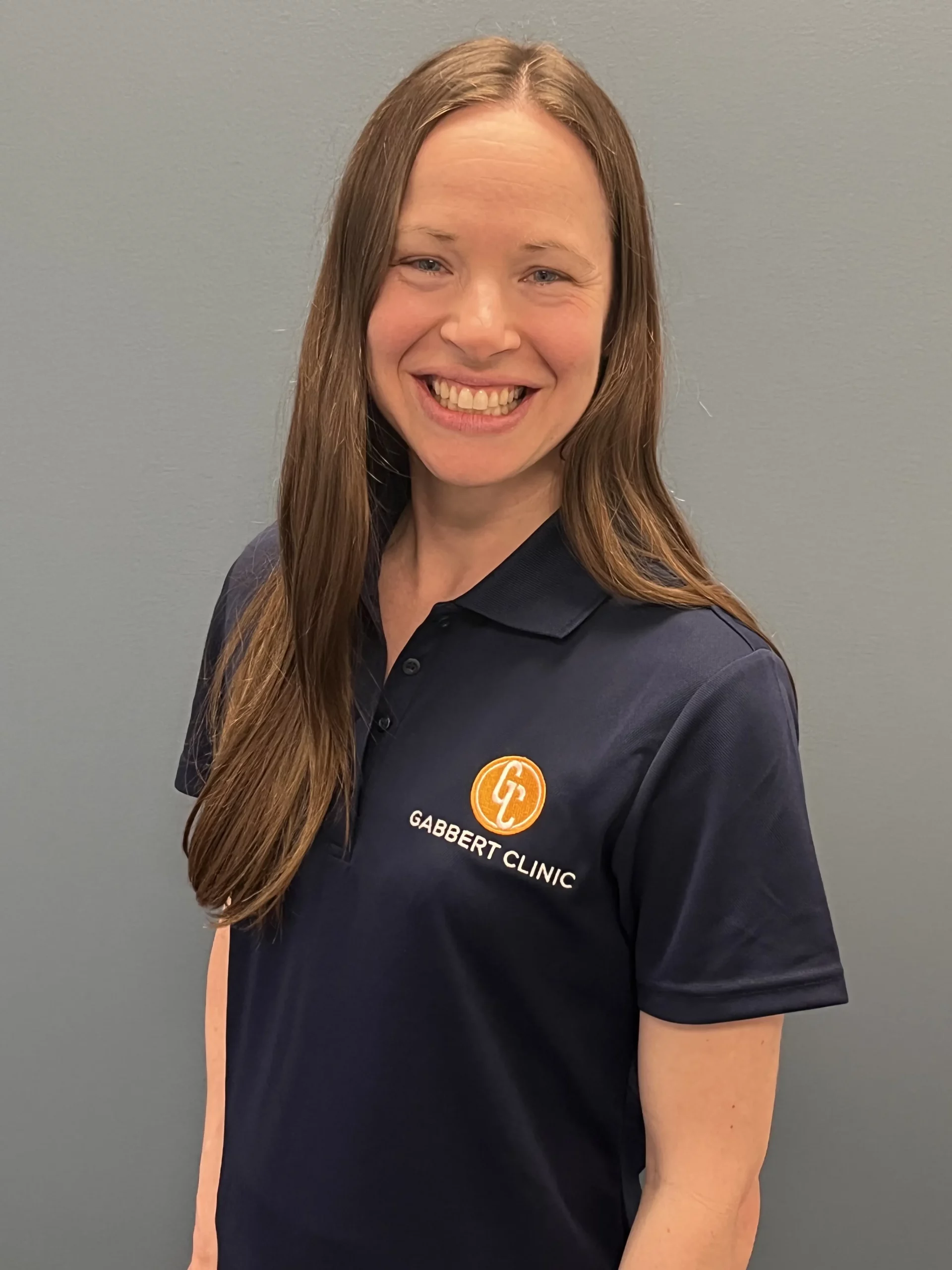 "Life is 10% what happens to you and 90% how you react to it." –
Charles R. Swindoll
I am the owner and a hand therapist. I specialize in all types of injuries to the elbow, wrist, and hand. I also have experience working with Ehler's Danlos Syndrome, pediatric congenital upper extremity conditions (such as symbrachydactyly and arthrogryposis), and CRPS (Complex Regional Pain Syndrome).
I love treating traumatic injuries such as fractures and tendon repairs. Something that patients I see have to go through that I would love to change is getting tight soft tissue that has locked down to move again following an injury or surgery.
What I love about working at Gabbert Clinic is the positive, upbeat culture where the patient's needs are always put first.
What is Amy Watching, Reading, or Listening to?
The Four Winds by Kristin Hannah (Book)

A Tree Grows in Brooklyn by Betty Smith (Novel)

Wild Hearts Can't Be Broken (Movie)
When I'm not at work, some of the things I love doing are yoga, wine tasting, camping, clam digging, and spending time with my kids and husband
I developed a trigger thumb on one hand and a trigger ring finger on the other. Amy was able to clear up the trigger thumb and improved the finger but since I had had it for so long , it still required surgery. Amy was able to loosen up the stiff and swollen joints after surgery, and gave me full use of the finger again. She was a miracle worker! Amy is very friendly and personable, and always made me feel comfortable, and made this process enjoyable!
Amy is absolutely the best physical therapist I have ever had for any body part! 🙂 She is thorough, knowledgeable, effective, efficient and friendly. She takes the time to listen and understand your symptoms so that she can provide the most effective therapy to help you improve. I really can't recommend her highly enough!
Amy is an exceptional therapist with extensive knowledge of hand, arm, and elbow function. My husband was in a terrible car accident that resulted in nerve damage, cartilage loss, and an extensive surgery to repair a compound elbow fracture. Amy has been instrumental in getting some movement back in an elbow that was locked very tight by the time we found Amy. We are so glad we found Amy, and can not recommend her any more highly. Thank you, Amy!