Jennifer Allen
OTR/L, CHT
Occupational Therapist, Certified Hand Therapist
I am a former Michigander and a graduate of Western Michigan University School of Occupational Therapy. I developed my passion for hand therapy during a clinical internship and continued on to train to become a certified hand therapist. I then relocated to the Pacific Northwest in 1997 after spending a few years doing traveling therapy. I now live in Vancouver with my husband, Chip, and our 4 legged companion, Moxie.
I have over 25 years of experience as an occupational therapist, with expertise in treating traumatic shoulder/elbow/wrist/hand injuries, repetitive motion injuries, wound/scar management, and custom orthotic fabrication. I also bring my experience in working with people who are recovering from or living with neurological conditions.
Integrity. Do what you say you are going to do. Take the time to enjoy life's simple pleasures. Stuff is just stuff. Spend your resources (time and money) on the items and people your value.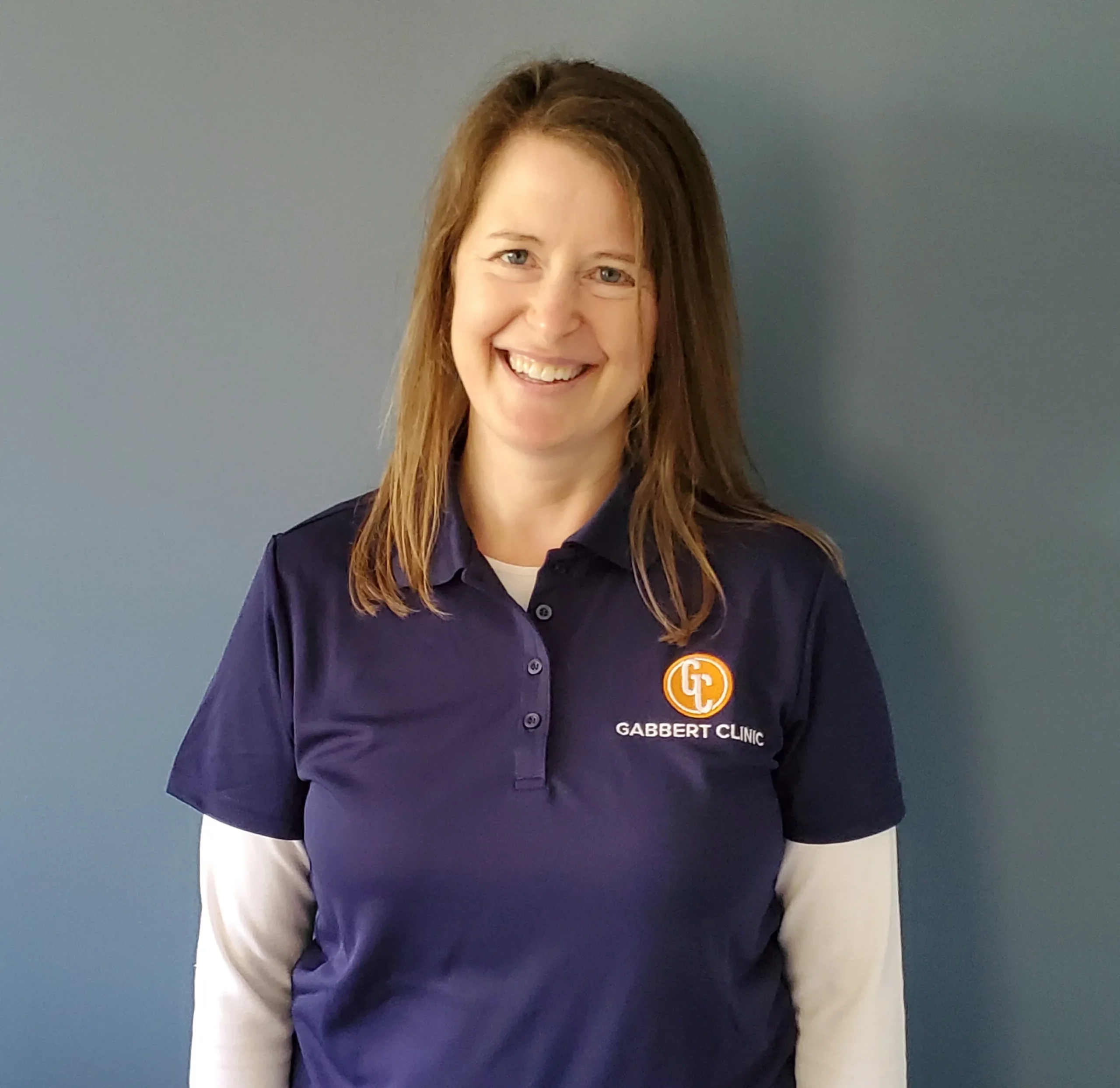 "I don't stop when I'm tired, I'll stop when I'm done"
– David Goggins
I am an Occupational therapist and certified hand therapist at Gabbert Clinic
Something that patients have to deal with that I wish I could help with is navigating the complex healthcare system and finding time to follow through on home exercise programs. Some things I enjoy treating are elbow and wrist injuries, finger and hand fractures, Repetitive motion injuries, and wound, scar, and edema management.
Collaboration with colleagues fun, interactive environment Working with patients to create treatment approaches to help them to get back to the skills for the job of living
What is Jennifer Watching, Reading, or Listening to?
I love action, adventure, and fantasy movies
a great mystery novel
You will frequently see me listening to personal finance podcasts while I am out walking or on my commute.
I enjoy hiking, biking, reading, listening to podcasts, gardening, photography, traveling, and exploring National Parks.
I highly recommend Jen Allen. She picked up an issue which was initially missed – scaphoid fracture, and facilitated a referral to an orthopedist. I needed surgery first, before therapy! The orthopedist was appreciative that she recognized the problem.

-Jacob
Jen offered a straightforward and pragmatic approach to helping me get better after I broke my wrist, with realistic timelines.

– Dale
Jen, thank you for helping me to get my life back after I had no hope. You are a miracle worker, and helped to heal my body, mind, and soul!

– Linda