Cortney Thomas
Administrative Assistant
I grew up in Aberdeen, WA with my parents and two older sisters. My mom and I moved to Lacey, WA in 2008 and I graduated from North Thurston High School in 2010. During high school, I was the standout distance runner at my school in both XC and Track, breaking a nearly 30 year old 1600 meter school record my senior year (my record stood for 13 years). I went on to compete in XC and track at the Division I level specializing in long distance events, everything from 3,000 to 10,000 meters.
In 2016, I graduated from the University of Idaho with a dual degree in Exercise Science and Nutrition. In August 2022, I graduated with my Master's in Nutrition with a focus on Sports Nutrition. Since 2016, I have worked in various healthcare settings including senior living, family medicine, telehealth, physical therapy, and now, occupational therapy.
Working in the healthcare administration space for several years has given me a unique perspective. I have witnessed how the gifts we are given can be utilized to better the quality of life of those within our community. I have a passion for helping others and I want our patients to know that I will help in any way that I can.
Compassion, Integrity, and Humility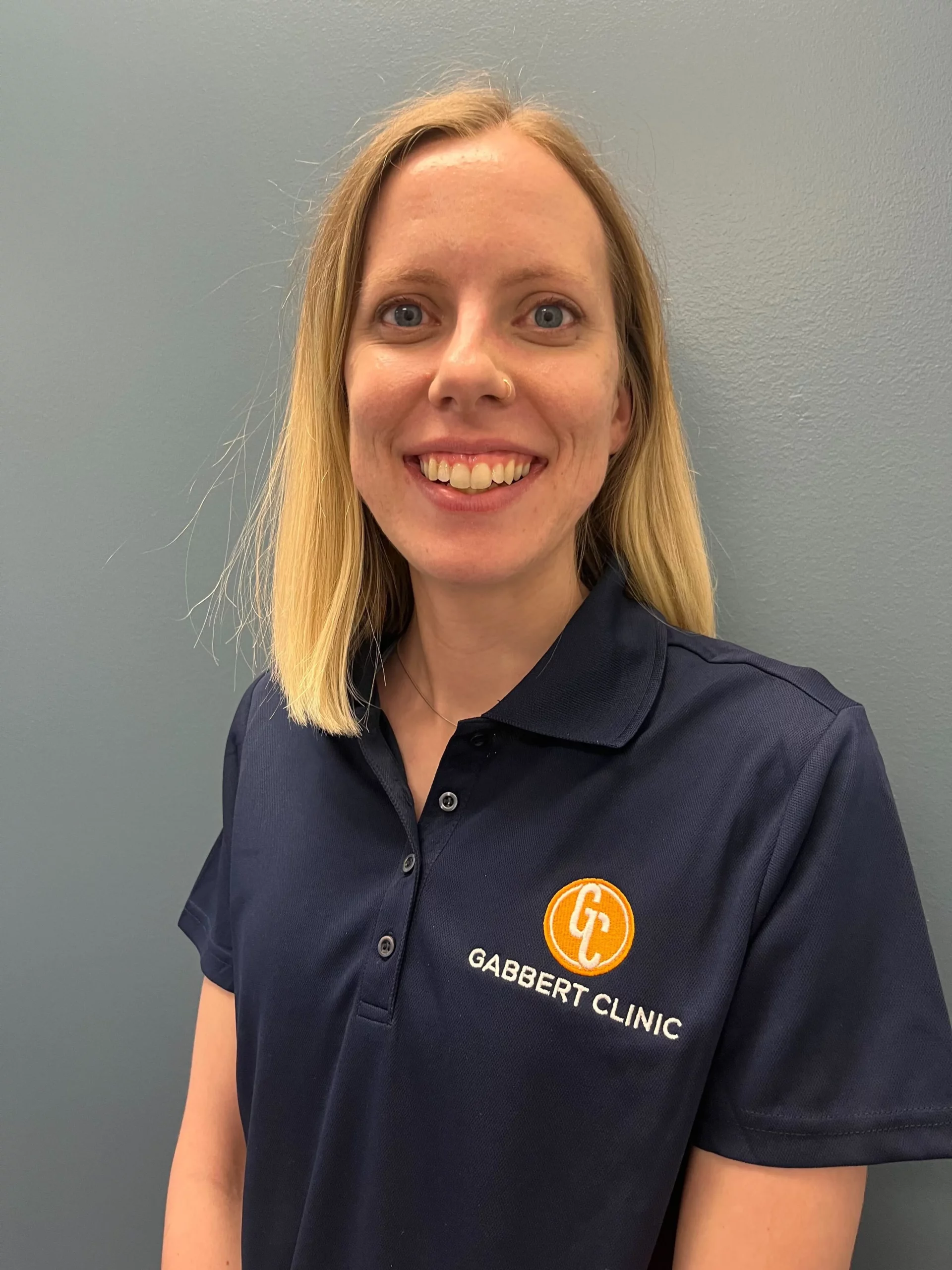 "Courage is the price that life exacts for granting peace." – Amelia Earhart
Right now, I am fulfilling a hybrid position of being both the receptionist and administrative assistant for Gabbert Clinic. Learning from the mentorship of the clinic owner, Amy, I am gradually working towards hopefully fulfilling the role of an Office Manager for the clinic to help oversee the day-to-day administrative operations.
Having access to high-quality, holistic healthcare for all aspects of health – physical, emotional, social, spiritual, and intellectual. Every patient deserves to live a fulfilling life and to know that they can receive the care that they need.
As cheesy or cliche as it may sound, working at Gabbert Clinic is joyful because of the atmosphere, my coworkers, and the patients. It feels like a second family.
What is Courtney Watching, Reading, or Listening to?
Nobody Asked Us by Des Linden and Kara Goucher (Podcast)

The Great Alone by Kristin Hannah (Book)

The Four Winds by Kristin Hannah (Book)

The Big Bang Theory (TV Show)
Most of my free time outside of work is spent with family, friends, and my black English lab pup, Remi. Depending on the time of year, I either enjoy spending time with family and friends indoors or finding a new adventure outdoors. I enjoy (almost) anything outdoors including biking, hiking, kayaking, stand-up paddleboarding, fishing, camping, and running. During the cold seasons, I like to spend a cozy day inside reading a book, doing crafts/art, or watching a movie.