Tiffany Patterson
OTR/L

Occupational Therapist Specializing in Elbow, Wrist, Hand
I grew up in Vancouver, WA. I received my bachelor's in biology degree from Washington State University Vancouver. I then moved to Phoenix, AZ with my husband to start the Occupational Therapy program at Midwestern University, which I was very excited about because their curriculum included in-depth hands and upper extremities. During my OT program in Phoenix, I completed a 12-week level 2 rotation at a hand therapy clinic. After moving back to Washington, I worked at OHSU in acute care for a period of time before starting my career in hand therapy.
Treat others with kindness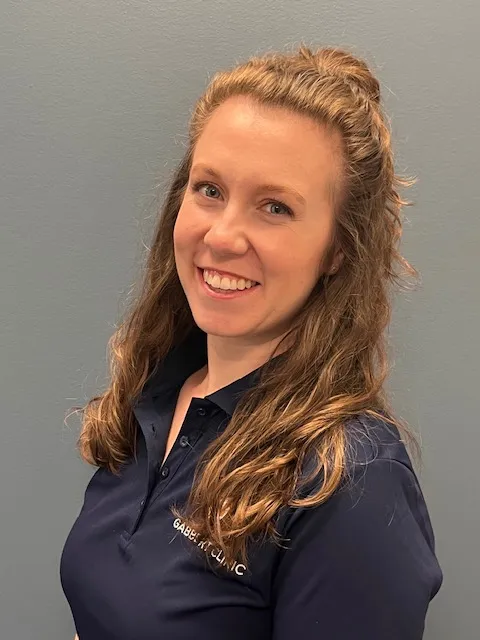 "Yesterday is history, tomorrow is a mystery, today is a gift of God, which is why we call it the present." — Bill Keane
I am an Occupational Therapist specializing in elbow, wrist, and hand injuries.
I enjoy working alongside patients to regain functional use of their hands/arms to participate in the things that are important to them.
The Gabbert Clinic is a fun atmosphere! We are patient-centered and adjust the treatment approach to help patients achieve their goals.
What is Tiffany Watching, Reading, or Listening to?
Friends (TV Show)
Just Go With It (Movie)
The Notebook (Movie)
Photography is one of my favorite hobbies. I like to take my camera with me anytime my husband and I are outdoors enjoying camping, hiking, and kayaking.  
"Tiffany is excellent. She really listened to what I had to say and worked with me to get better."